Sunday morning. Off to the boulangerie for bread for breakfast. La Pompadour is closed on Sunday and I used to have to walk to Maison Kuntz on Sunday; however now the Paul has opened up across the street I get to save a few steps. They all close at 1:00 pm so don't delay. As we travel around, we found that there are many small markets open and even a Fran Prix around the corner.
We took the 52 bus in the direction of the Pte. St Cloud to a brocante/vide grenier market we had seen advertised on the street on Wednesday.  After touring the market we headed hope and stopped by the G20 Supermarket to buy some laundry detergent because a week goes quickly and we need to be prepared.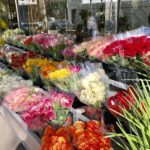 It's a bit overcast today mild temperature of 50-degrees but the wind is blowing at 25 MPH out of the west making it feel a bit colder than 50.  We decided to go back to the apartment and hang out, work on the blog and other trivial stuff.
Pat snapped some phots along the street and at the market.
Pat snapped a photo of Occupy Wall Street Paris Style.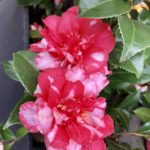 Dinner tonight will be wine, cheese and bread and other snacks.  We have a lot to eat last night and Pat determined not to gain weight and our step count is down for the day.
Steps = 4,545 or 2.1 miles (-230 calories)